In the heart of the United Arab Emirates, Dubai stands as a global beacon of innovation, luxury, and unparalleled hospitality. Renowned for its extravagant hotels, breathtaking resorts, and world-class attractions, Dubai has consistently pushed the boundaries of the hospitality industry. However, what truly sets this city apart is its unwavering commitment to incorporating cutting-edge technology into every aspect of its hospitality sector. From advanced guest services to seamless operations management, Dubai's hospitality industry has harnessed the power of technology to create exceptional experiences for visitors from around the world. In this blog post, we will delve into the fascinating world of hospitality technology in Dubai, exploring the innovative solutions that have reshaped the landscape of the industry.
Also Read: Lead Generation Consultants in Dubai: Harnessing the Power of Lead Generation to Drive Business Growth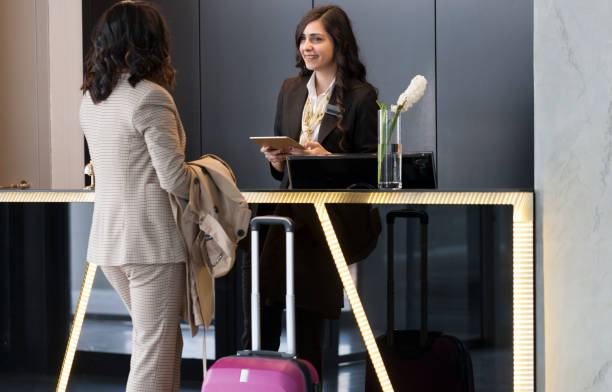 Embracing Digital Transformation: Dubai's hospitality industry has wholeheartedly embraced digital transformation, recognizing the immense potential of technology to enhance guest experiences, streamline operations, and boost efficiency. By leveraging state-of-the-art technologies, such as artificial intelligence (AI), Internet of Things (IoT), and virtual reality (VR), hotels and resorts in Dubai have created a seamless blend of luxury and innovation.
Smart Guest Experiences

: One of the key areas where

hospitality technology

has revolutionized the industry in Dubai is in the realm of guest experiences. Hotels and resorts have implemented smart room technologies, allowing guests to control various aspects of their stay, including lighting, temperature, entertainment systems, and even room service, through intuitive mobile apps or voice-activated devices. Such technologies not only provide unparalleled convenience but also enable personalized experiences, ensuring that every guest feels valued and catered to.

Contactless Operations

: In light of the global pandemic, the demand for contactless operations within the hospitality industry has skyrocketed. Dubai's hospitality sector has swiftly responded to this need by implementing advanced technology solutions to minimize physical contact and enhance safety protocols. Contactless check-ins, digital keyless entry systems, and mobile payments have become the new norm, ensuring a seamless and hygienic experience for guests. Additionally, robotic concierges and automated service delivery have gained popularity, further reducing human contact while maintaining efficiency and service quality.

Data-Driven Decision Making: Dubai's hospitality industry understands the power of data in making informed decisions and driving operational excellence. By harnessing the potential of big data analytics and machine learning algorithms, hotels and resorts can gain valuable insights into guest preferences, market trends, and operational efficiencies. This wealth of information enables them to make data-driven decisions, personalize guest experiences, optimize resource allocation, and anticipate future demands.
Sustainable Practices

:

Technology in Dubai

's hospitality industry goes beyond enhancing guest experiences and operational efficiency—it also plays a crucial role in promoting sustainability. The city's hotels and resorts have embraced green technologies, such as energy management systems, smart sensors, and water conservation measures, to reduce their ecological footprint. By incorporating these sustainable practices into their operations, Dubai's hospitality sector sets a remarkable example for the industry worldwide.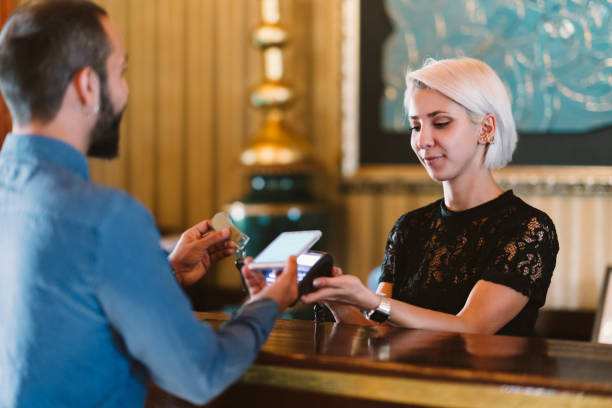 Conclusion
Dubai's hospitality industry technology has emerged as a global leader in leveraging technology to create extraordinary guest experiences, streamline operations, and promote sustainability. By embracing digital transformation, implementing smart guest experiences, adopting contactless operations, utilizing data-driven decision making, and promoting sustainable practices, hotels and resorts in Dubai have set new benchmarks for the global hospitality industry. As technology continues to evolve, Dubai's commitment to innovation ensures that it remains at the forefront of the industry, offering visitors an unforgettable blend of luxury, hospitality, and cutting-edge technology.
In this rapidly evolving business landscape, it is essential to keep up with the latest sales training approaches. Rooftop Sales asks, "How are you keeping up?" Are you prepared to handle the sales challenges that the industry is about to throw at you? It's time to adapt, evolve, and equip yourself with the necessary skills to excel in the modern sales environment.
Also Read: Sales Blueprint for Entrepreneurs and CEOs: Strategies to Drive Revenue Growth